1. For Sale: PINSCAPE Controller expansion board set (KL25Z + Mainboard + Power board)
(Update 15.08.2022 – sorry, sold )
I have a fully working DIY Pinscape Controller set to sell, consisting of

– KL25Z Controller,
– Mainboard and
– Powerboard

as well as some USB-cables and power cables to connect the boards with your PSU.
Price: 220,- Euro for the complete Set + Shipping
Shipping in Europe (DHL) is about 16,00 Euro, shipping International (eg. USA, CA) about 37,00 Euro including insurance and tracking. I will check exact fees depending on your location.
If you are interested, just send me an email at feedback@virtual-pinball-cabinet.com. Thanks, Till (Munich, Germany)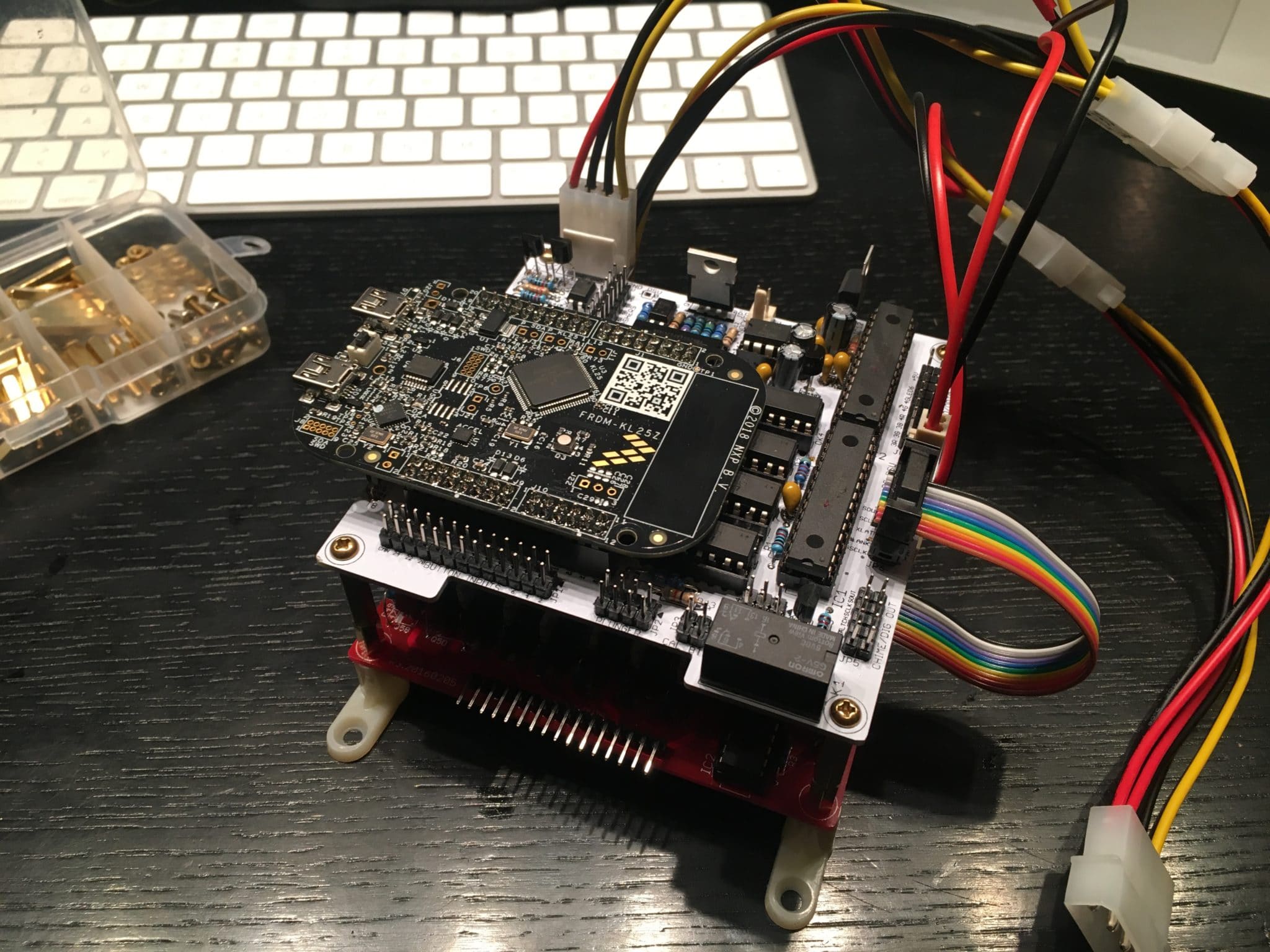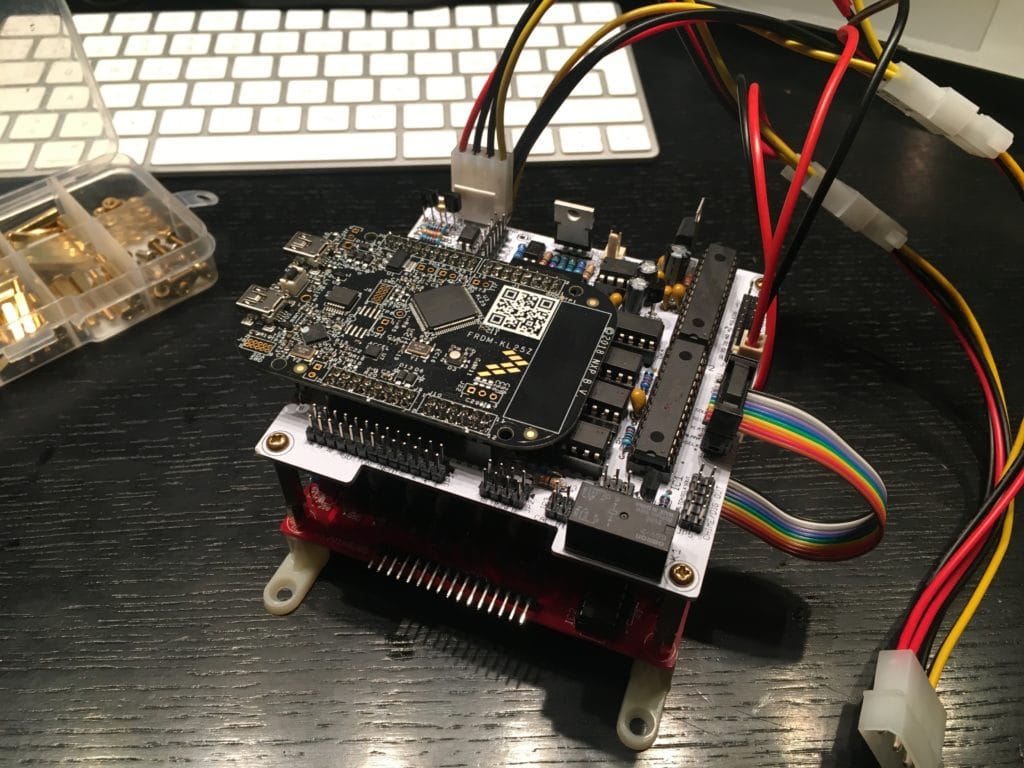 Pinscape is an open-source, all-in-one I/O controller for virtual pinball machines. You can find a detailed description of all the great features on mjrnet.org – thanks to Michael Roberts for this VERY detailed guide

I'm using the exact same setup in my current Virtual Pinball (see pictures). As I had to order some of the electronic parts for building the boards in bulk-packs, I decided to build another set of the controller.

It has been fully tested according to mjrnet.org's great guide (http://mjrnet.org/pinscape/BuildGuideV2/BuildGuide.php?sid=expanTest) and will provide you with all the features you need for your VPIN Setup like:
– Mainboard (white):
Up to 24 Buttons, Plunger (analog or digital), coin door features, nudging / tilt, up to 30 LEDs (RGB) for cabinet LED Buttons

-Power Board (red):
32x High-Power Ports to run Shaker, Gear-Motor, Solenoids.
Easy Software setup using KL25Z Software Setup. The software installation process is all controlled from the PC. The Config Tool handles the KL25Z software setup, so the first step is to install the Config Tool on your PC. You can download it here: PinscapeConfigTool.zip

This is a non commercial offer, the board has been thoroughly tested but I can not give any guarantee or provide warranty of any kind. I will not be able to provide detailed support on how to install your VPIN but can support you with pictures of my setup. You can find all information needed in the Pinscape guide on mjrnet.org.
---
2. For Sale: PINSCAPE Controller expansion Set PCBs (Set of 1x Mainboard + 1x Power board)
(Update 15.08.2022 / sorry all PCBs sold) Do you want to build your own PINSCAPE Controller? I just got a batch of boards from China and now have some spare pcbs for the mainboard (white) and power board (red) which I'm happy to sell at self cost.
Please drop me a message, if your're interested feedback@virtual-pinball-cabinet.com. Set of boards (2) is 18,00 Euro + shipping (worldwide possible). Powerboard only is 9,00 Euro + shipping.