The virtual pinball's main electronic parts are set below the playfield monitor. Therefore, I needed a way to quickly get to the inner workings of the pinball if necessary, without having to remove the bulky monitor every time: a playfield monitor hinge.
The following approach turned out to work nicely: The monitor is mounted on a kind of seesaw with a Vesa 100×100 monitor mount.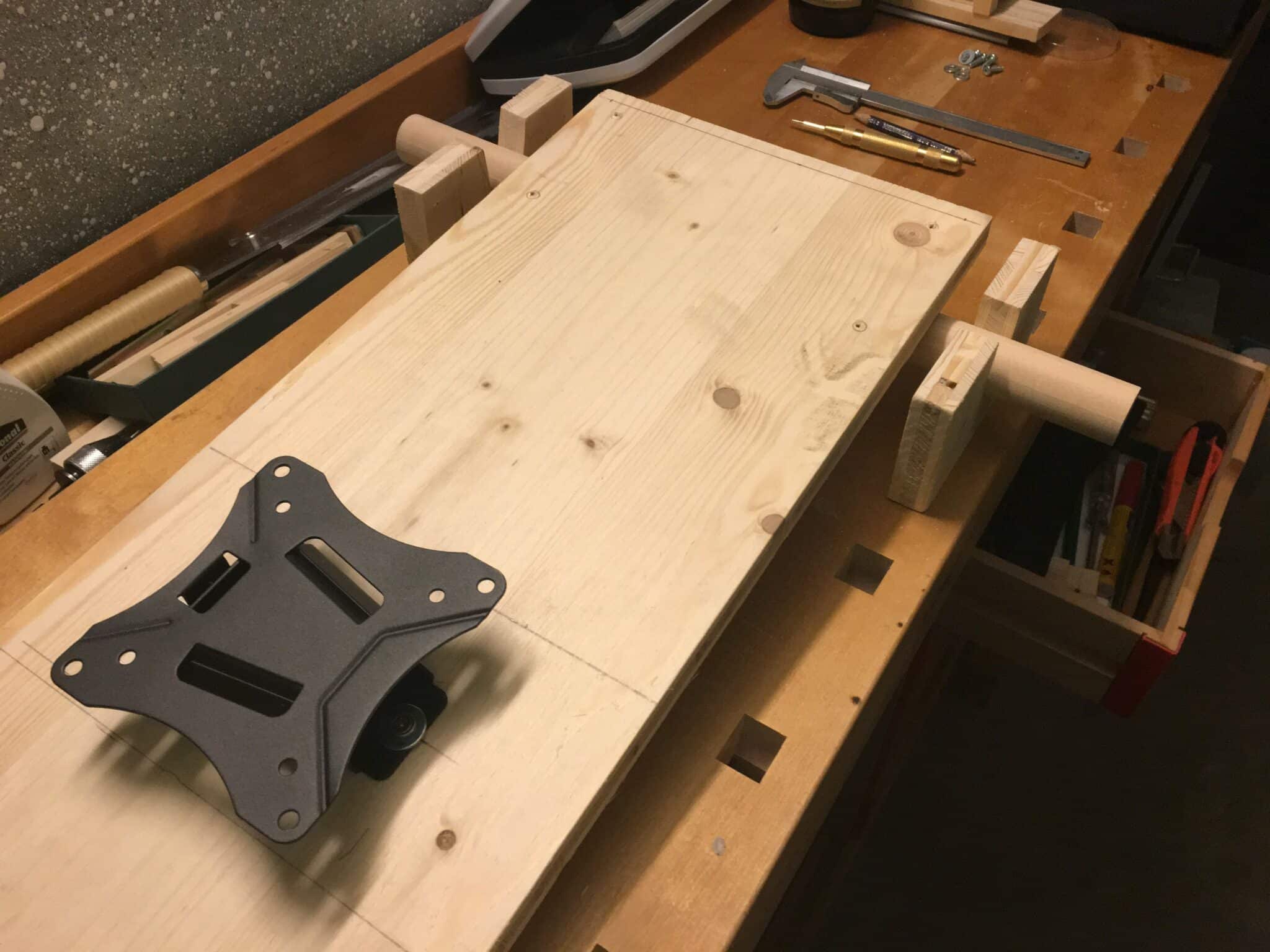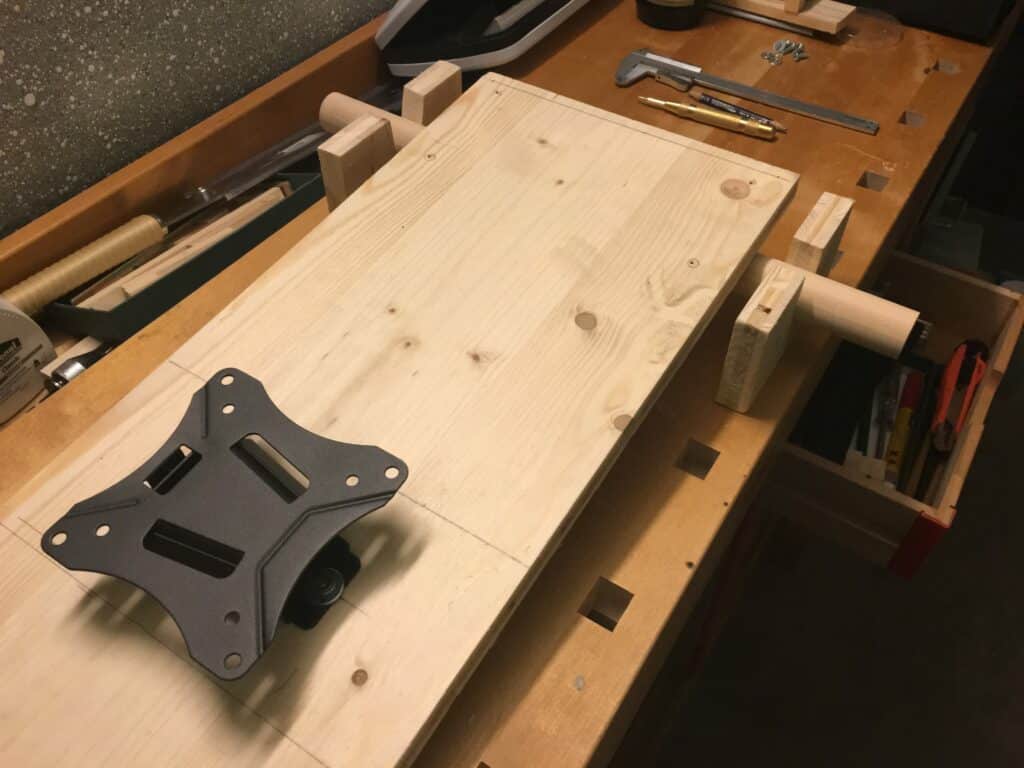 A simple construction made out of left over wood parts.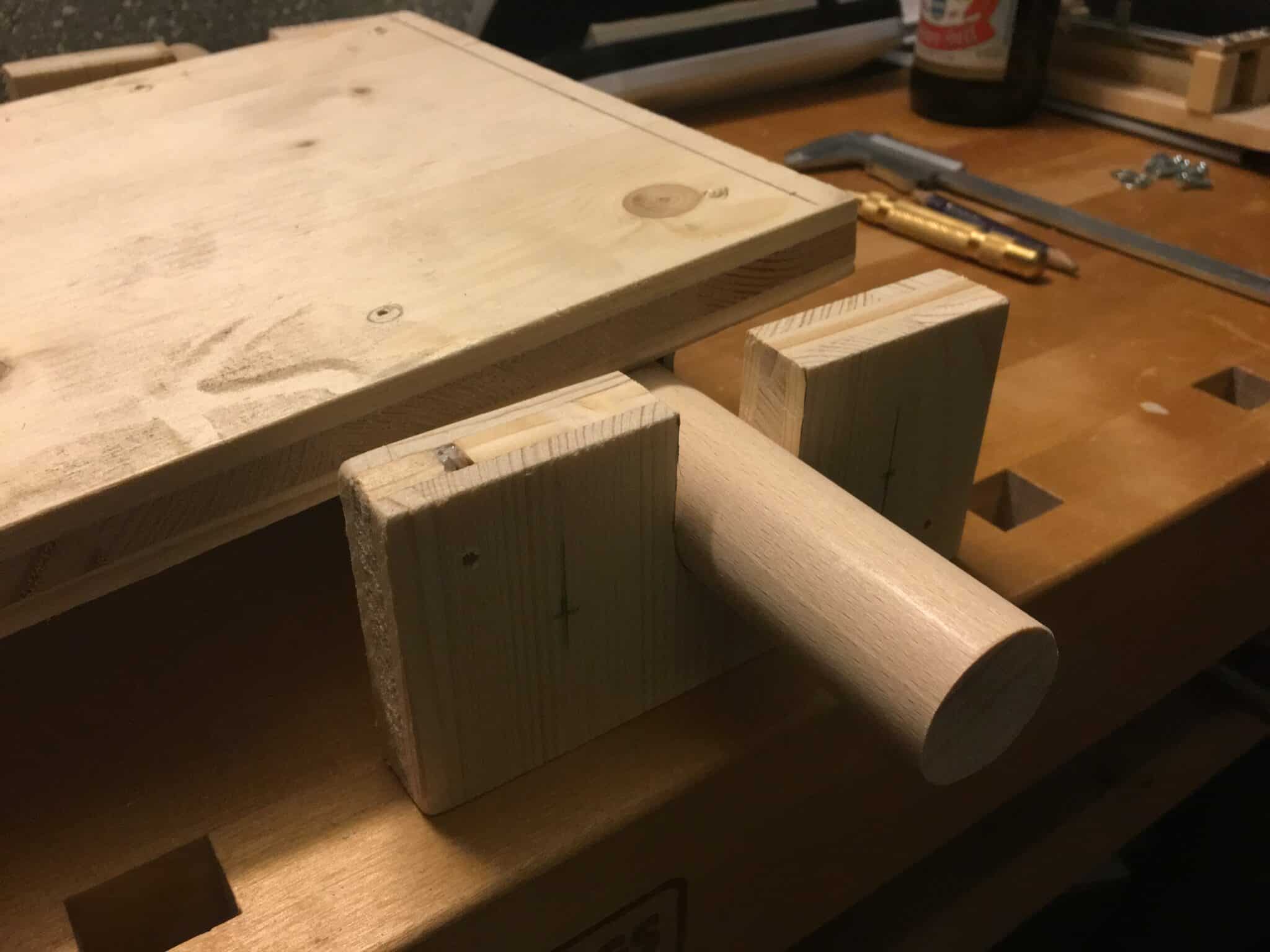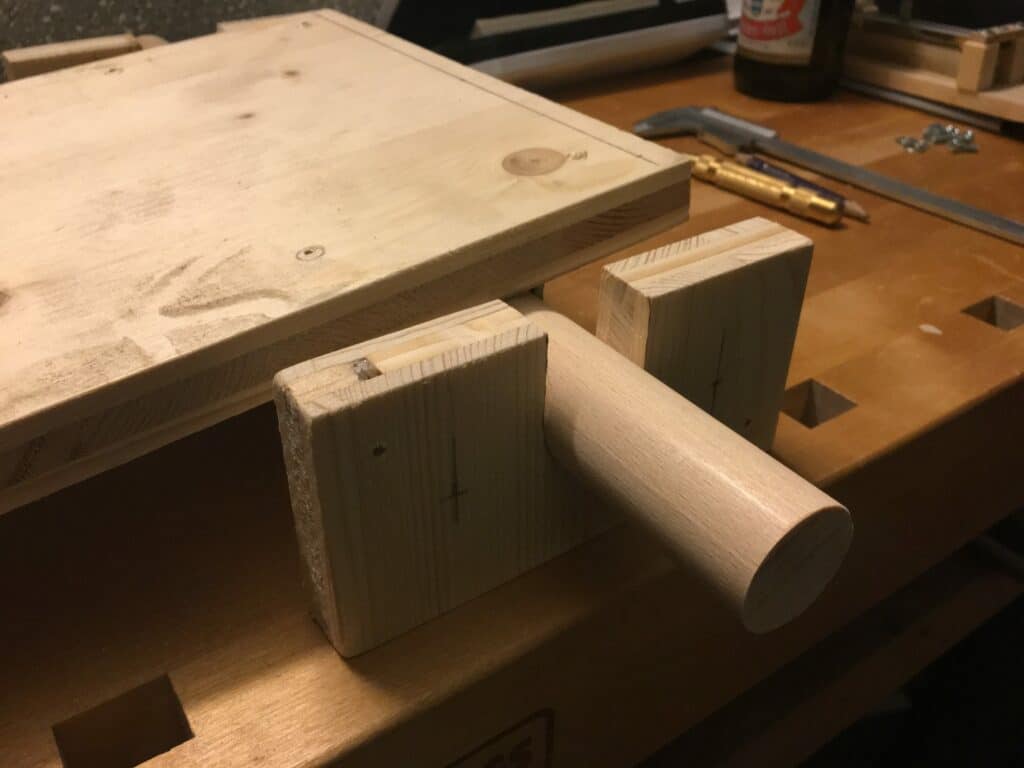 The beech round wood is fixed on the seesaw with appropriate hardware store fittings. Two simple screws would stop the board from slipping left and right.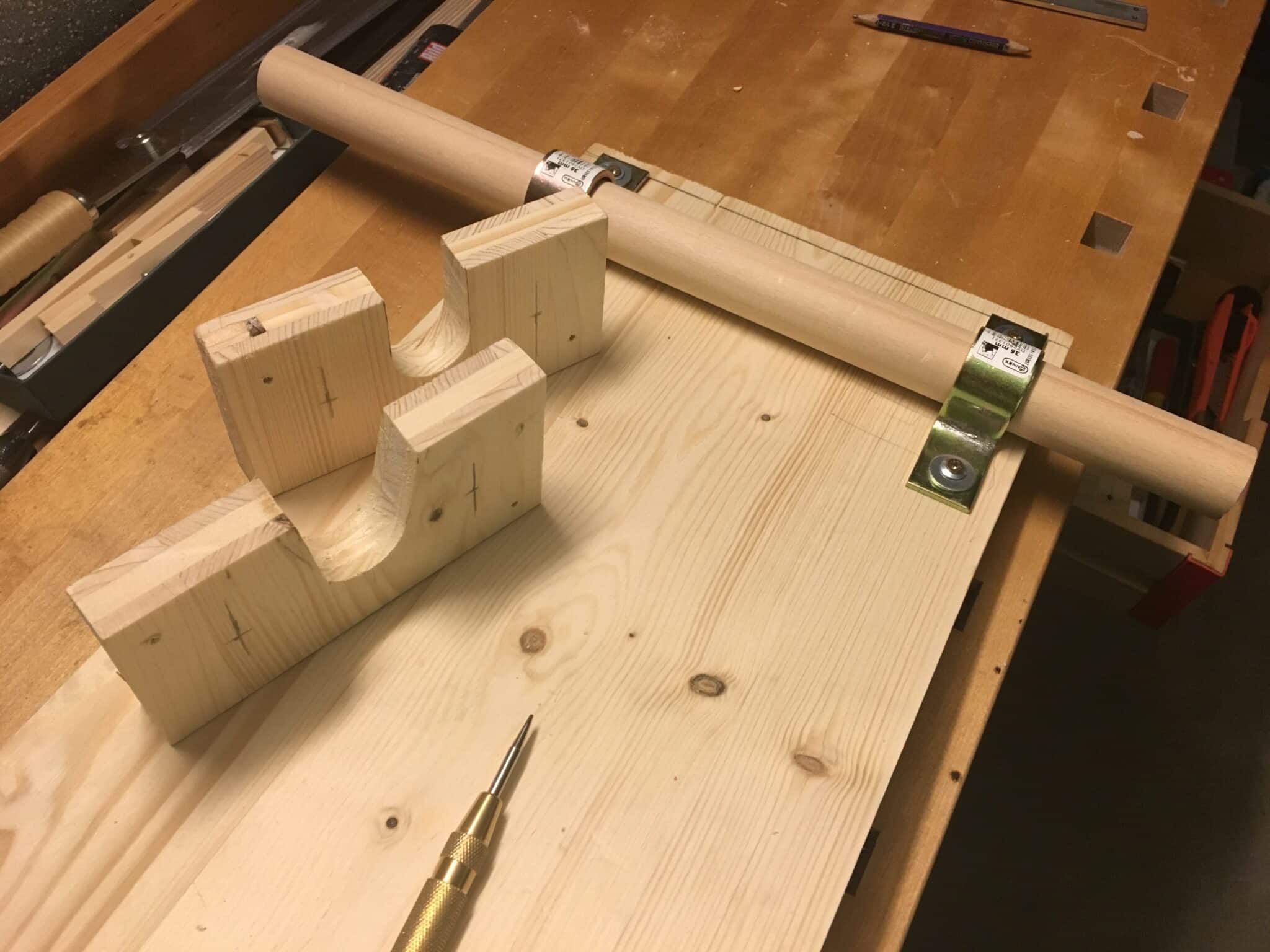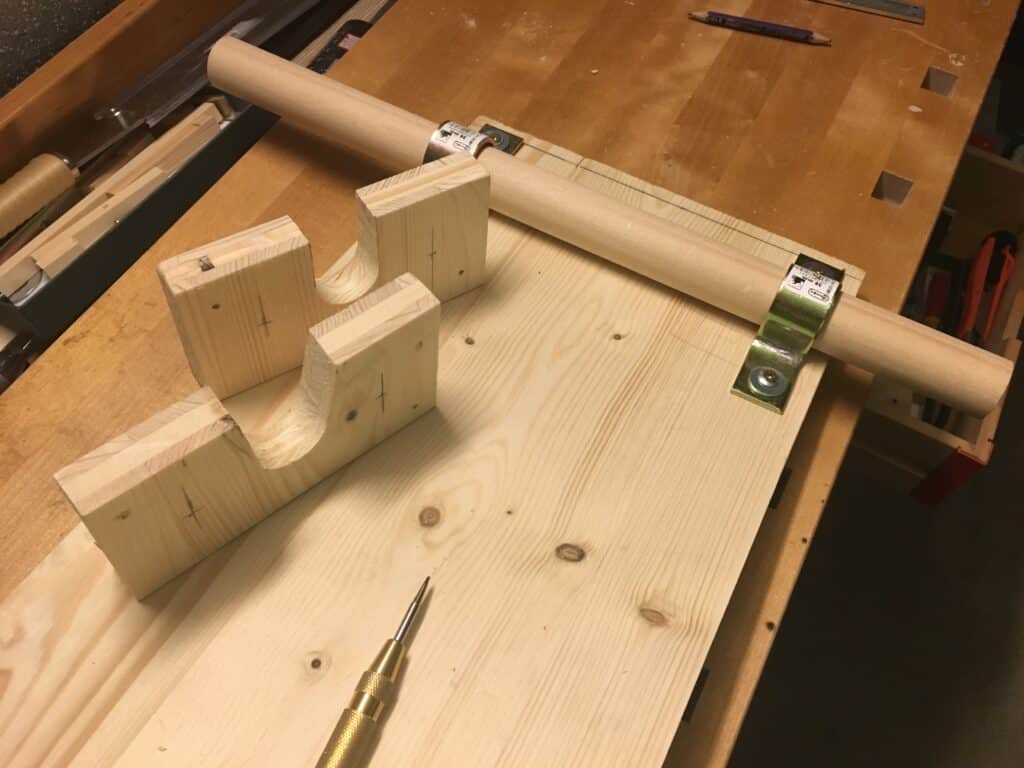 Fitting of the monitor seesaw into the Pinball Cabinet. I replaced the first monitor mount for one that allows to adjust inclination angle top/down and left to right in order to be able to fit in the monitor exactly.
Nice thing about using the "U" shape cutouts to hold the bar is you can remove the monitor easily if need be. Also, notice the pipe clamp brackets that hold the wooden post in place. You can loosen them and have the ability to slide your monitor side to side to get it centered as well.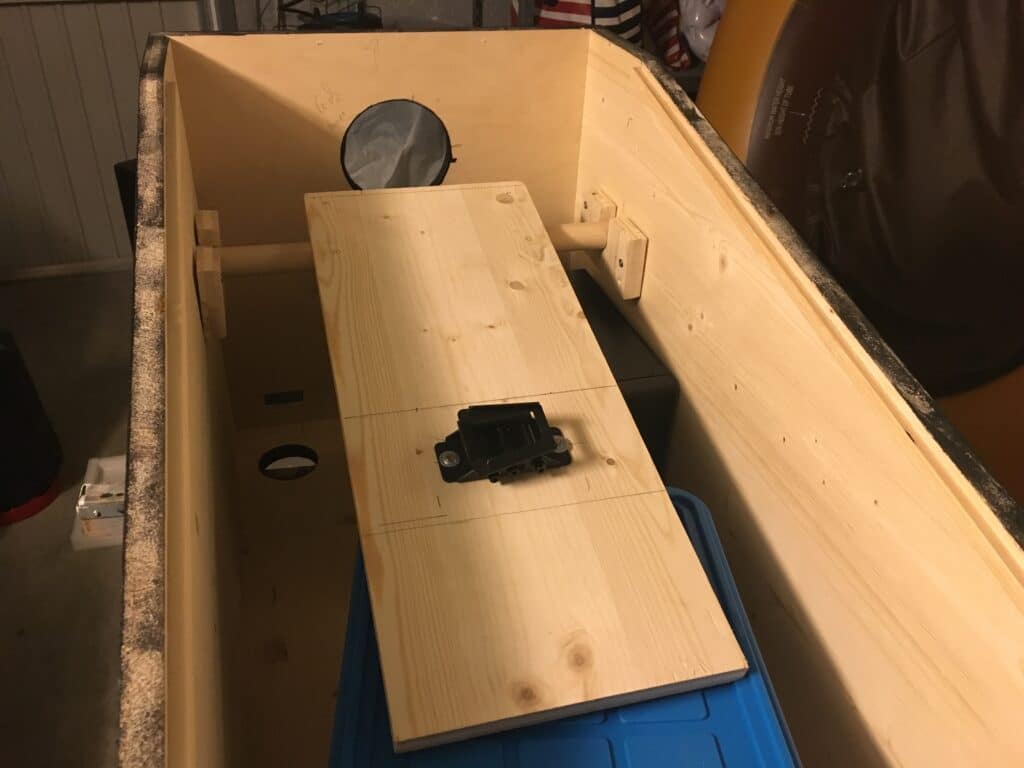 Where to put the pivot point of your virtual pinball cabinet Playfield hinge
Quote from "mjr" at vpforums.org:

"Be sure to pay attention to the geometry when figuring out where to put the pivot point:
1. Put it far enough forward that you can tilt the TV most of the way up. The backbox ledge can get in the way if you put the pivot point too far back.
2. Put it far enough back that the back of the TV won't dip too far down into the cabinet when you tilt it up. It might hit components inside the cab if it dips down too far."
The monitor is placed on a ledge at the foot end.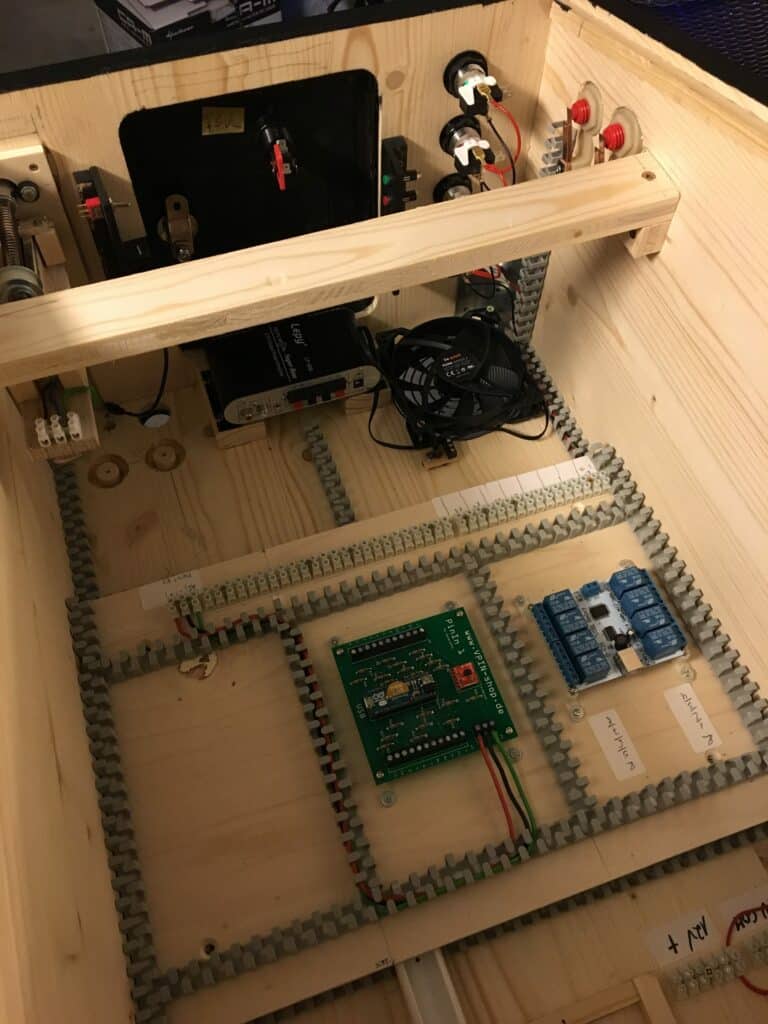 Test mounted playfield monitor on the monitor seesaw as well as backbox monitor. The monitor mount allows the playfield to be properly aligned in the cabinet.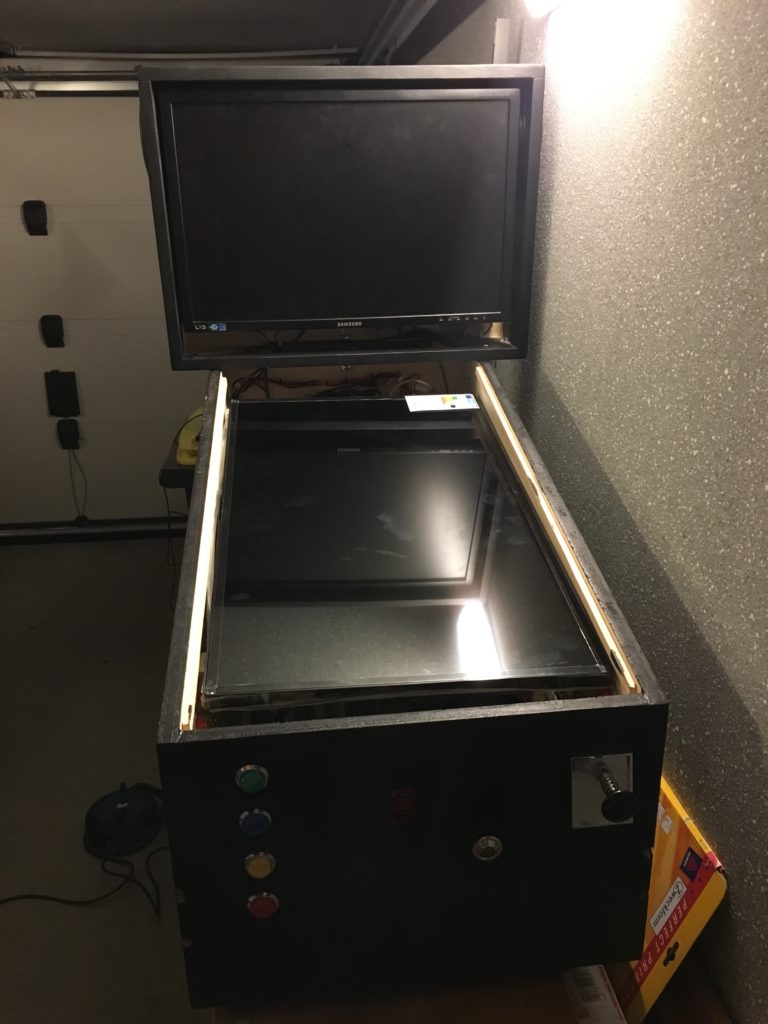 A 15x15mm square timber serves as a seating aid, fixing the monitor like rod under a car's cooling hood. Work on the electronics is therefore possible quickly and without any hassle.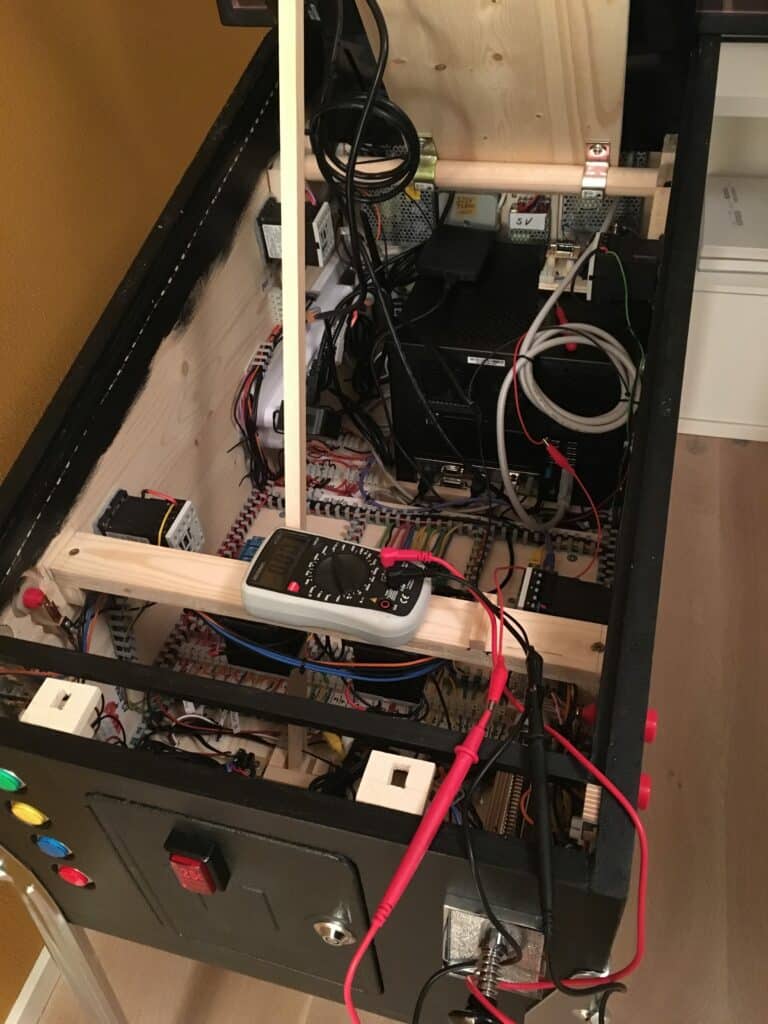 Tataaa: The Virtual Pinball Cabinet with a fully assembled pinball backbox (still without backglass) and Playfield monitor on the monitor seesaw.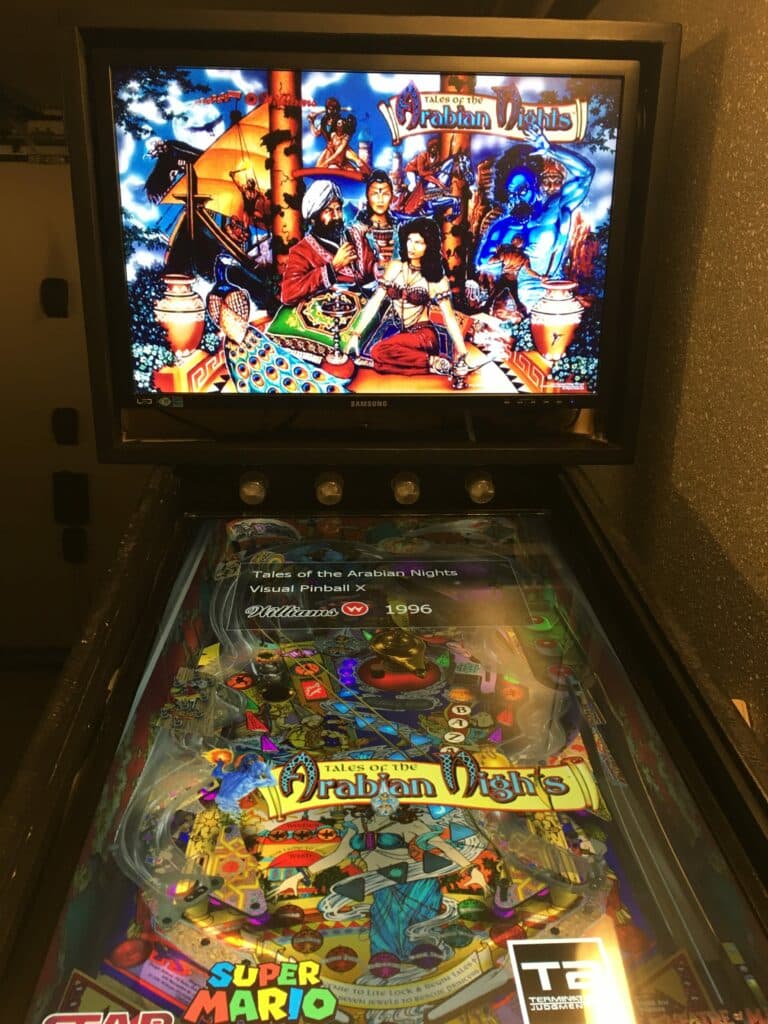 Whatever mechanics you come up with, definitely do this! It's really useful to be able to get into the cabinet so easily, without having to get out any tools or take anything apart.
More to come…