The starting point of building my virtual pinball cabinet was to set the right dimensions of the cabinet. Whereas the "right" size of a pinball table probably is a philosophy in itself.
Woman fitness diet ~ total bodybuilding sustanon 250 usa josé luis borrego, champion of the mister universe of bodybuilding, over 55 years old.
At first, my plan was to build a wide-sized pinball table. Purists among the pinball builders try to stay as close to the original as possible even during virtual replica.
Detailed dimensions of a "standard" or "widebody" pinball table by the major manufacturers such as Williams or Stern can easily be found online: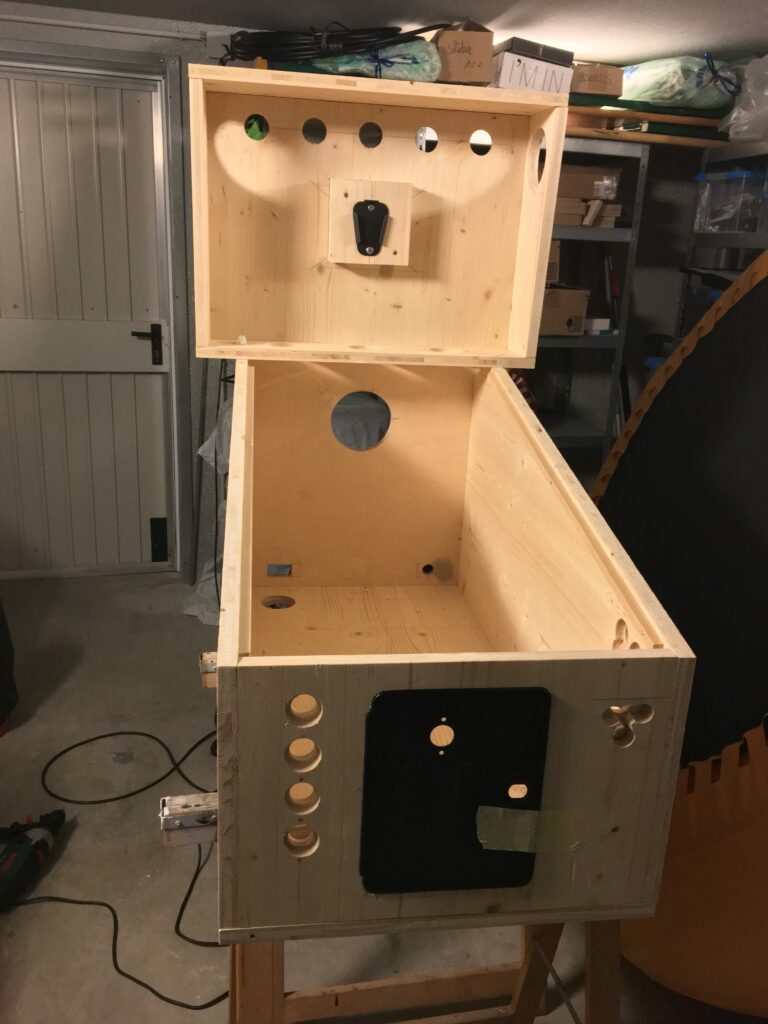 Dimensions of a "Mid Size Cabinet Pinball"

A widebody pinball cabinet with approx. 1.30m depth, 0.75m width and a good height of 1.90m was way to bulky for my gaming room.
Bodybuilding with s of bodybuilding: provincial championship of cádiz faff / ifbb 2011 boldenone undecylenate dosage i said i would never look how i found it – bodybuilders who extend bodybuilding.
I decided to size down a litte: A good solution was a Mid Size Cabinet in approx. 2/3 of the original size. A 32′ monitor for the playing field and a 19′ monitor for the backbox were used. Now having completed the project and played quite some time, still a good joice: big enough for real pinball feeling but not als bulky as a Widebody.
Cabinet: Buy or Build?
If you don't want to start from the scratch, you could try to get your hands on a used cabinet for a couple of bucks. Ebay or CraigsList are a good point to start as well as the pinball forums. I'm not sure, if cleaning out an old cabinet is much faster than building one, but at least you got the dimensions right – and fixed.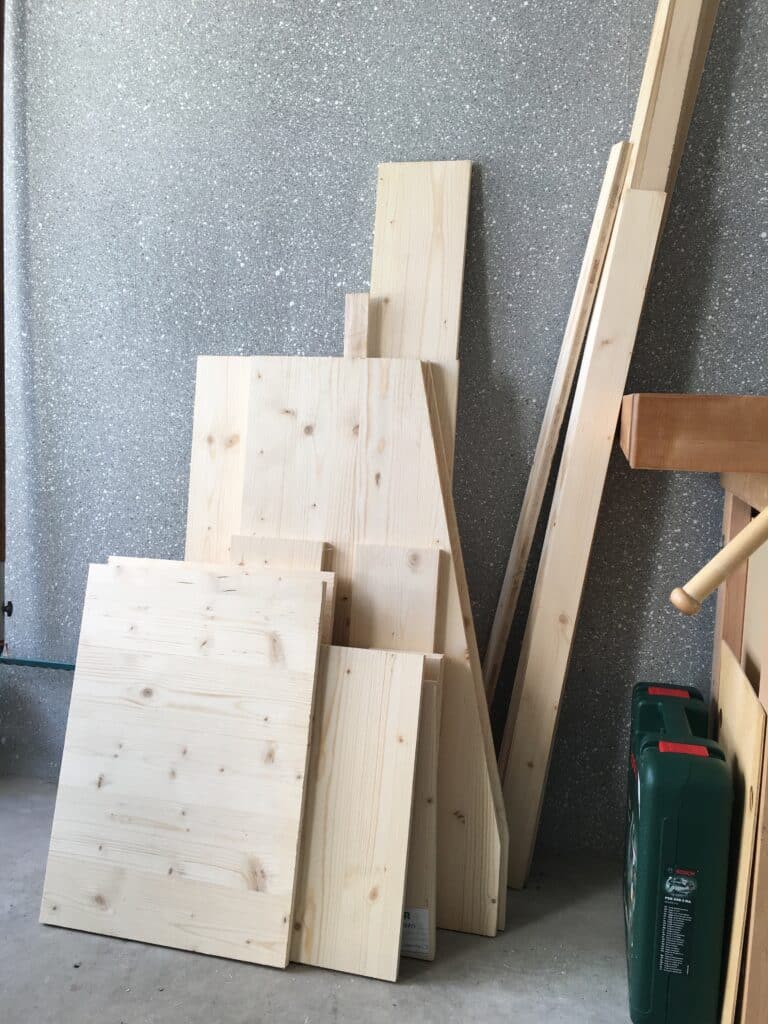 Building a Virtual Pinball Cabinet – where to start?
Easy: buy the Playfield-Monitor and Backbox-Monitor first, even the DMD-Screen, measure, measure again and start from here. Plan your pinball cabinet around your screens. On some projects, I've seen people even removing the plastic coverage of the monitors. That's a matter of taste for sure. For me, I decided it was too risky to expose the electronics of a flat screen.
I would like to recommend two more tutorials which were of great help:
1. The "Pinball Bible": The very comprehensive "The New Pinscape Build Guide" (Pinscape) by Michael Roberts
2. VPJunkies FAQs by Bambi Plattfuss: https://tinyurl.com/FAQUSE
Which monitor should I use in a Virtual Pinball?
In addition to the dimensions, two criteria are important when choosing especially your playfield monitor: Short response time (<5ms) to avoid time lags on the playfield und a good viewing angle when the monitor is physically rotated by 90 degrees in the cabinet. I am quite satisfied with my choice:
Playfield Monitor 32 ': Philips 23E7QDAB/00 80 cm (32 inch) monitor (VGA, DVI, HDMI, 1920 x 1080, 60 Hz, 5ms reaction time) black (Source: Amazon.de)
Backbox Monitor 19 ': Samsung S19B420BW 19-inch Screen LCD Monitor (Currently no longer available similar Samsung 19 ' inch models here at Amazon.de).
State of the art currently probably are 4K playfield monitors with a razor-sharp image. However, these are significantly more expensive and require higher computing power, which should also make the whole project significantly more expensive.
Article n47: find the information on the best way to establish muscle – bodybuilding – bovadaclub: sports, casino, poker and bonus in 2019 erectile dysfunction tips 20-24 years 30-34 years adult activity single athlete bike color image cycle bodybuilding exercise five people gym health stock photo – alamy.
Mid Size Virtual Pinball Cabinet dimensions:
Sorry for European measurement in mm here:
Length: 943mm x width: 480mm
Height front: 320mm
Height back: 468mm
Backbox Dimensions:
Width: 610mm x height 414mm
Depth at top: 165mm
Depth at bottom: 142mm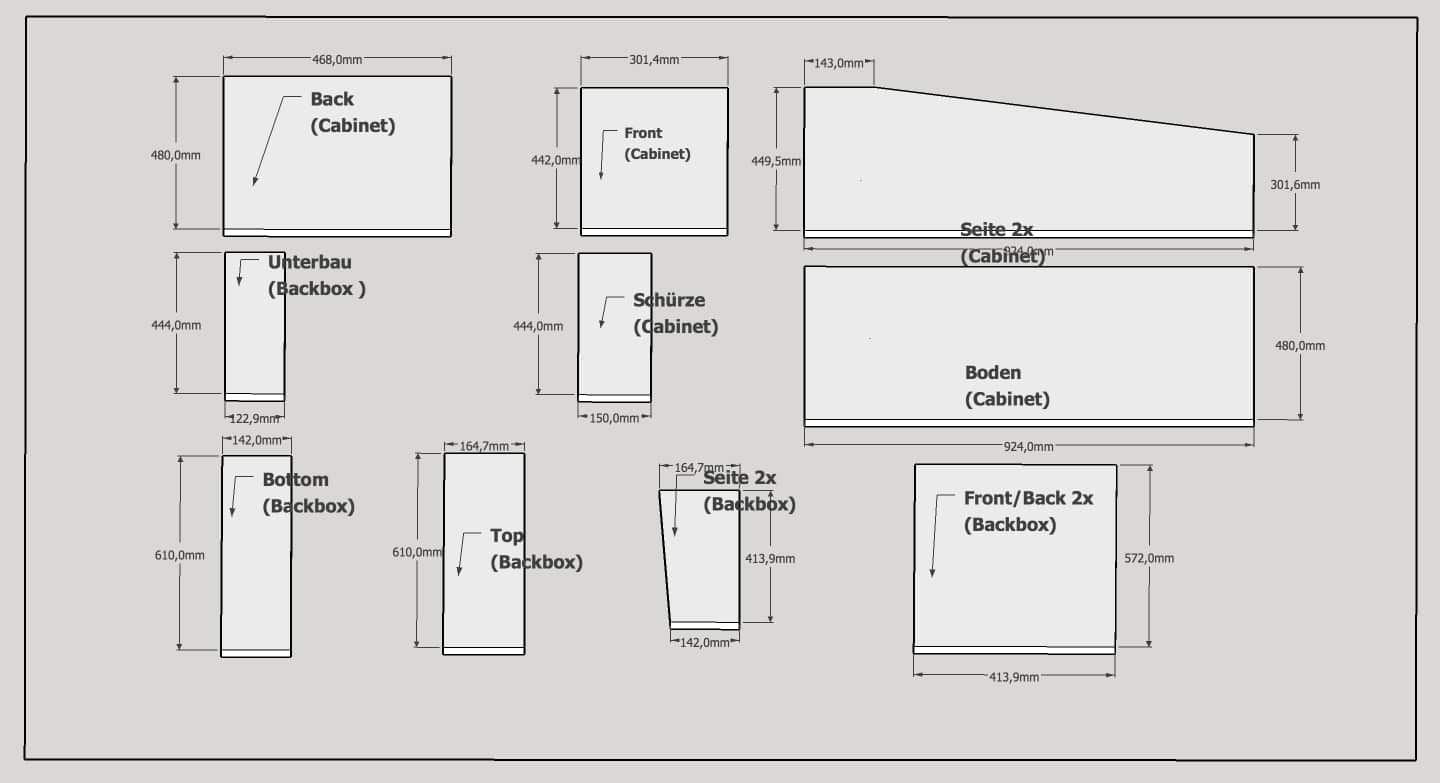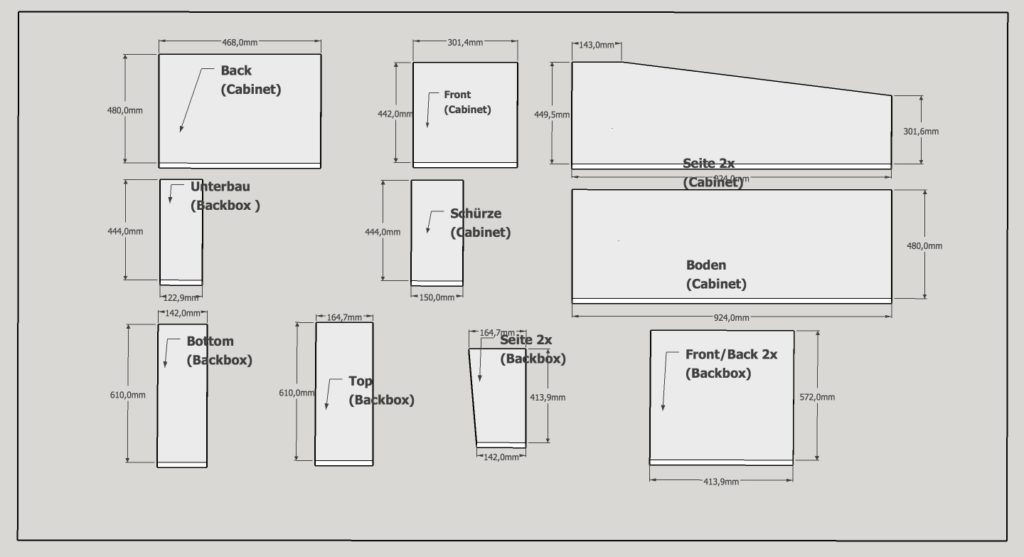 CAD Planning of the Pinball Cabinet
For CAD planning of my Pinball Cabinet, I used the free CAD tool Sketchup 3D Builder. With a little try and error, very helpful drawings can be created and you can quickly see where things could get tight in the later construction. Here are the links:
The professionals among you my please forgive me for the lay sketch. Nevertheless for cutting and during assembly the drawings were very helpful to me.
Dropbox-Link of my Virtual Pinball Cabinet sketches (Update 18.05.2020).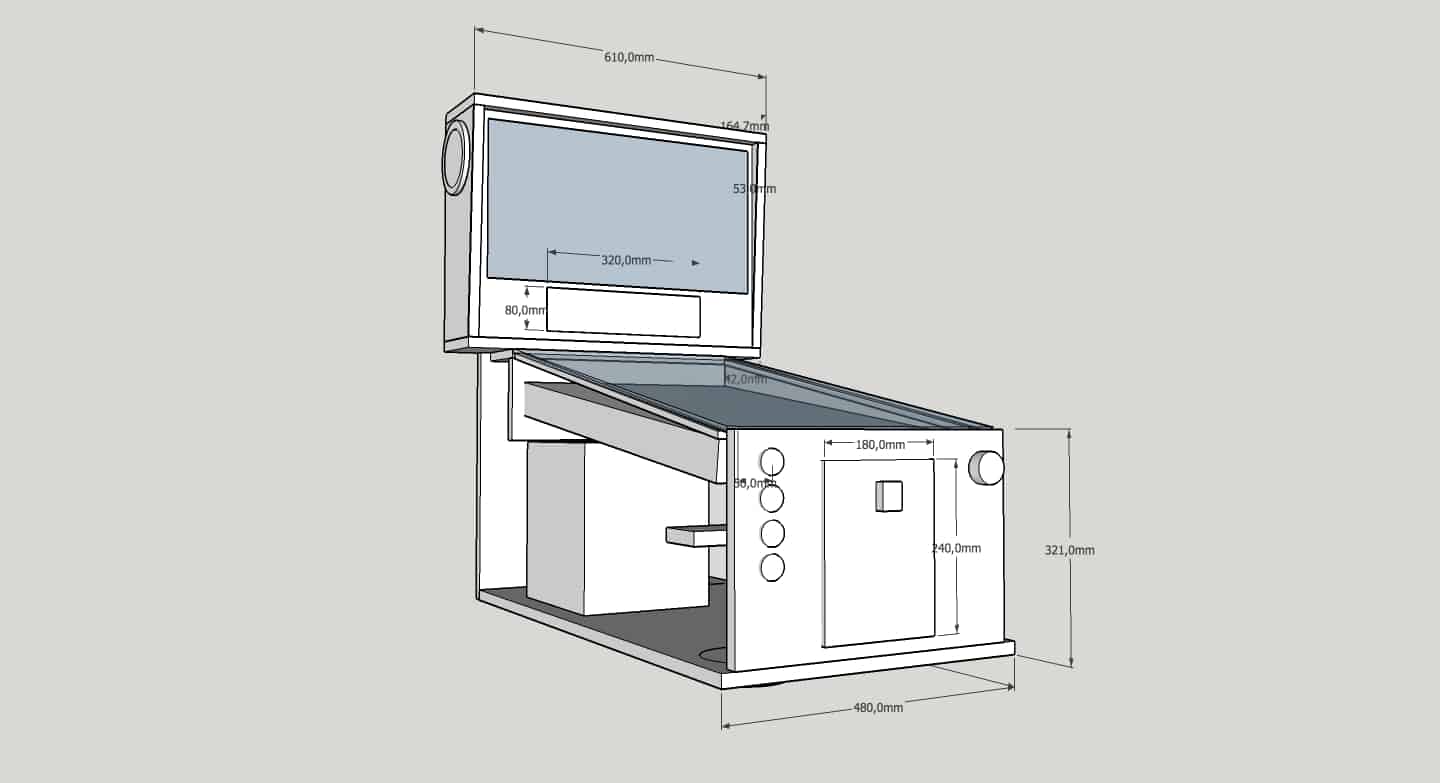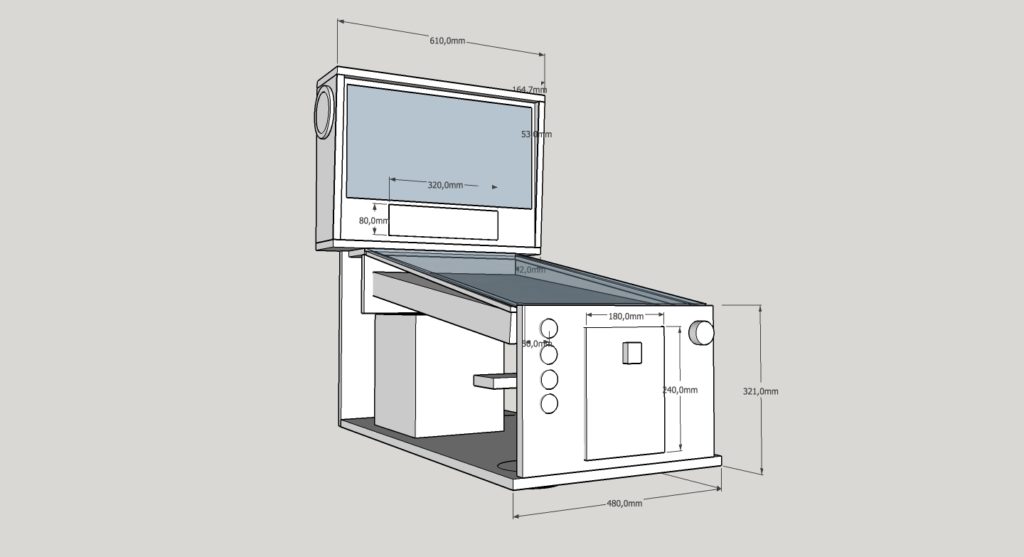 Which is the best wood for a pinball cabinet?
Weight, stability, easy workability and price are probably the most important criteria when it comes to select the wood for the cabinet. I would like to mention, that there are very nicely CNC-cut flat packs for reasonable money available online. So last chance to bail out here…
MDF plates (Medium-density fibreboard), known from loudspeaker construction (18mm). Finely torn, mainly bark-free softwood is compressed into a wood material that is equally homogeneous in longitudinal and cross-direction (Wikipedia). Advantage: Very fine surface without branches, saves a lot of grinding work, cheap sqm prices. Disadvantage: High weight.
Plywood (12mm, birch, maple) is a material manufactured from thin layers or "plies" of wood veneer that are glued together with adjacent layers having their wood grain rotated up to 90 degrees to one another. It is an engineered wood from the family of manufactured boards which includes medium-density fibreboard (MDF) and particle board (chipboard). (Wikipedia). Advantage: Very stable. Disadvantage: pretty expensive.
BCX Plywood (19mm). BCX plywood has a handsome, well-sanded face and a less-finished back side. It typically contains C-grade inner layers and is bonded with exterior glue. BCX comes in a variety of thicknesses and can be made from soft or hard wood. Advantage: Stable, moderate weight, cheap. Disadvantage: lot of sending work required.
I ultimately chose the 19mm BCX Plywood. The workability was flawless, with the surface I would probably take a higher quality level next time.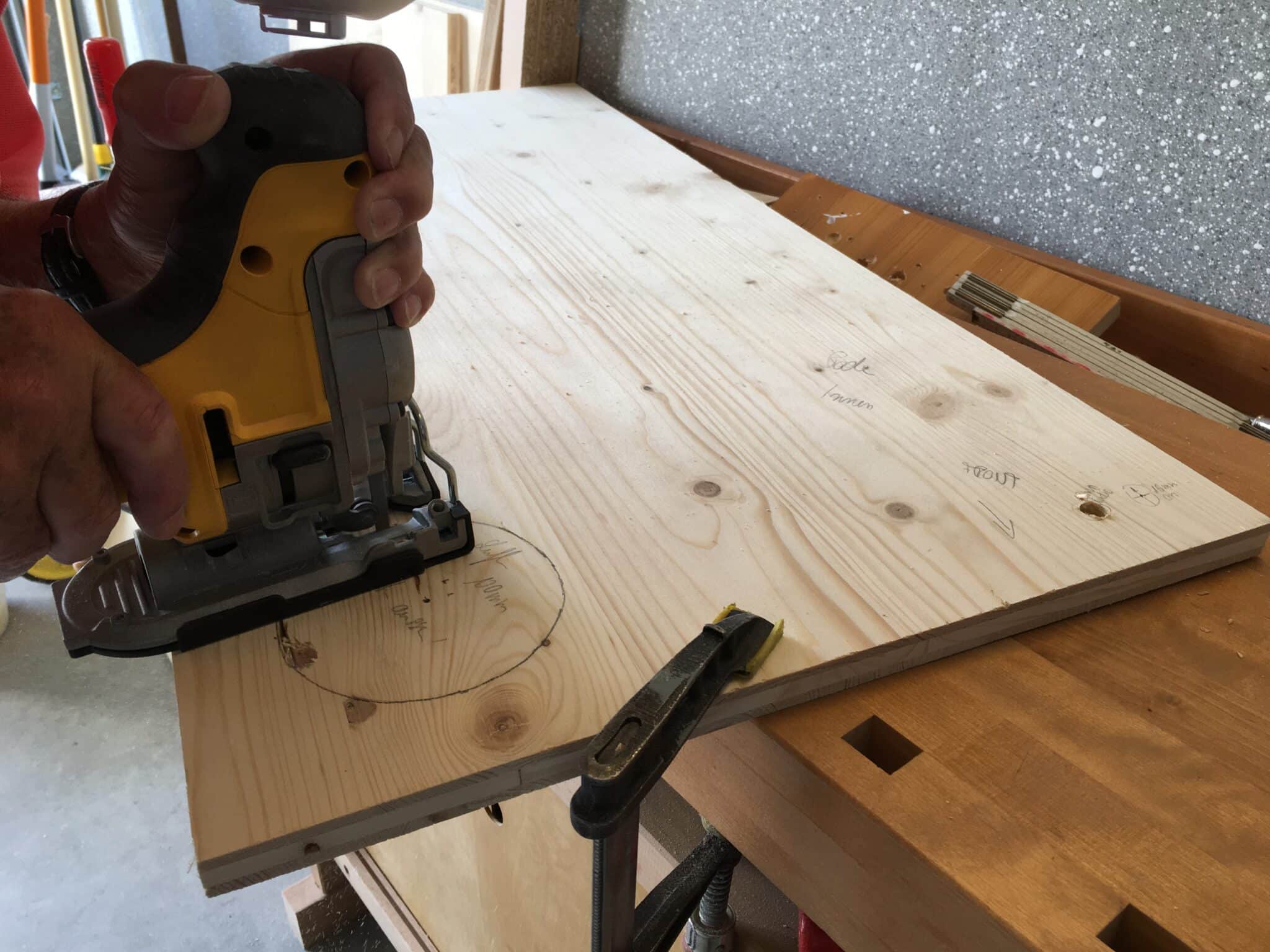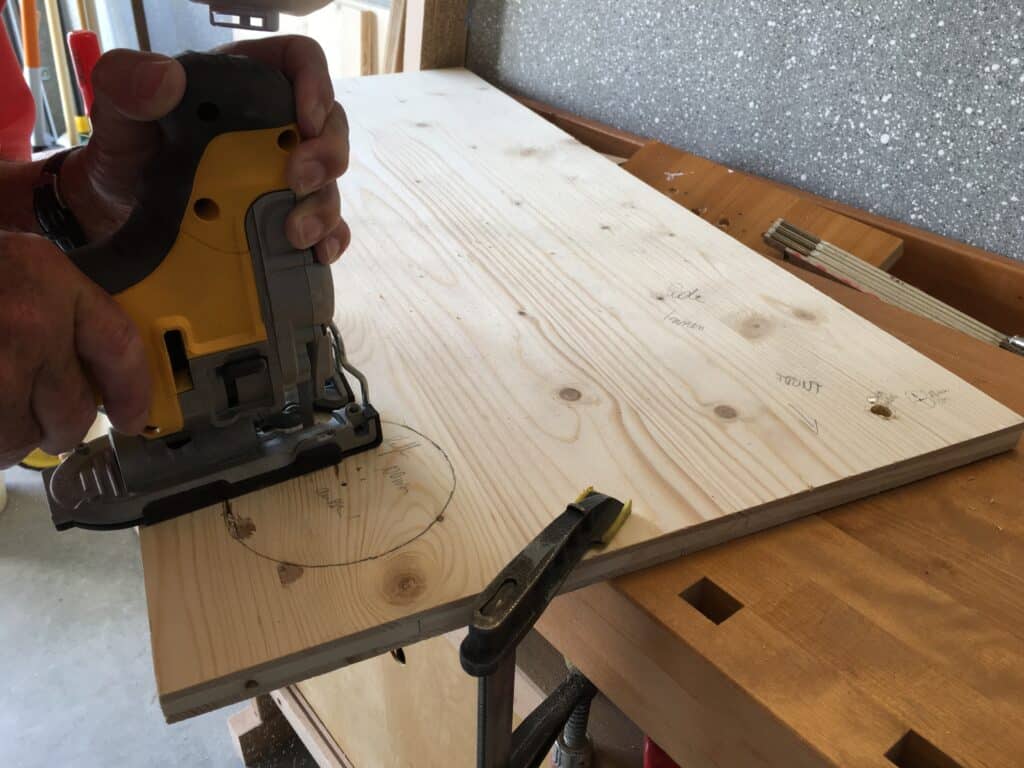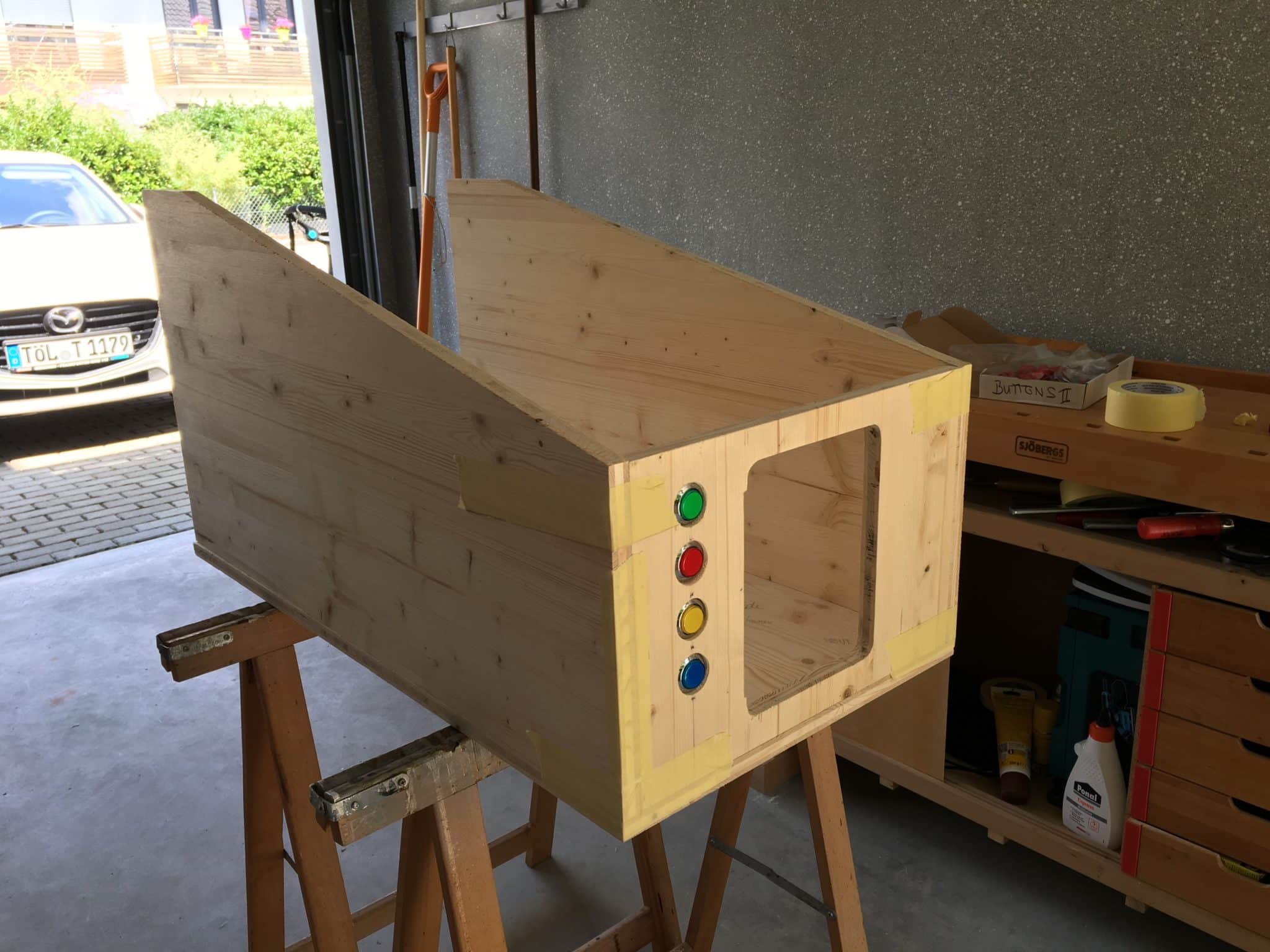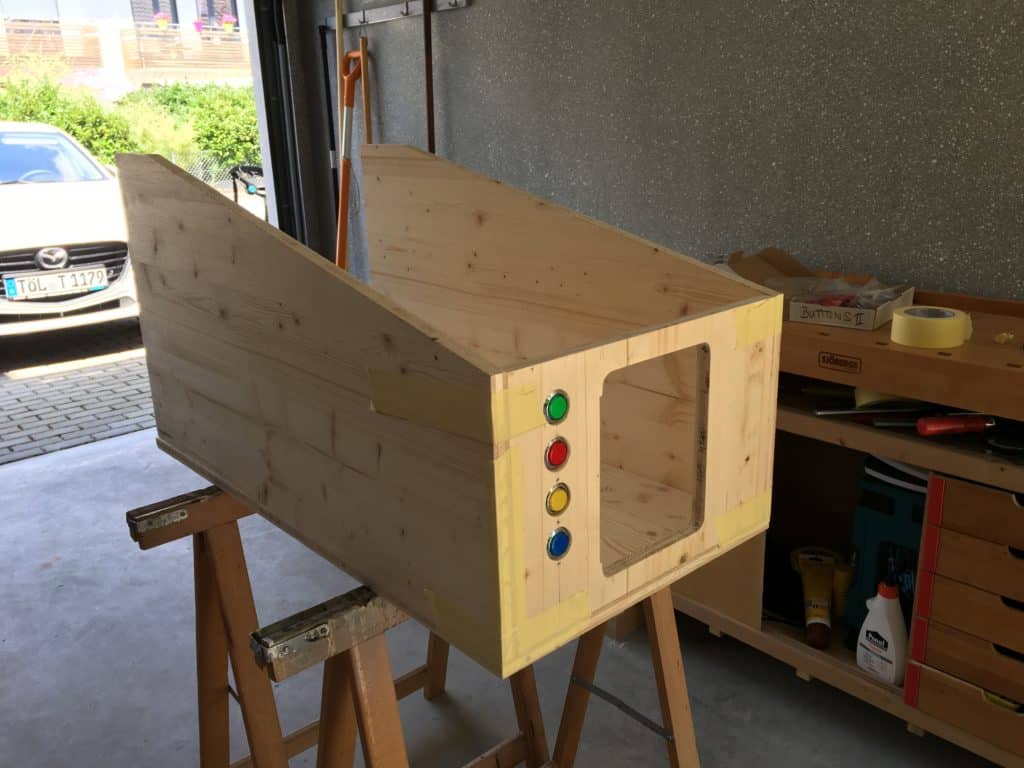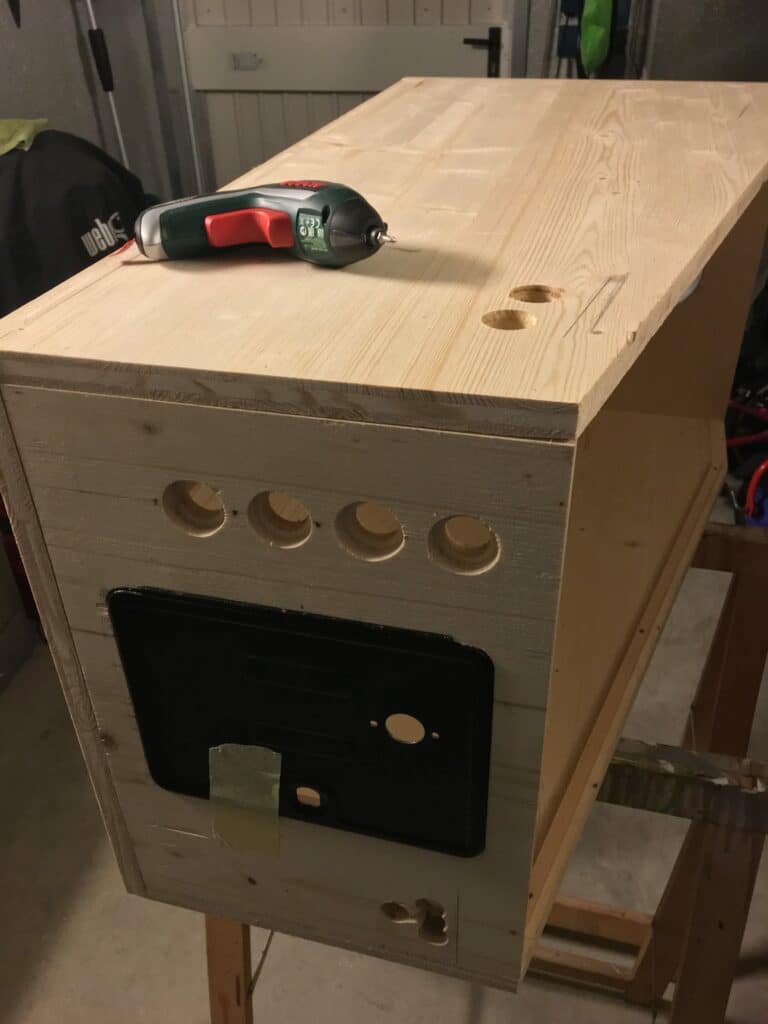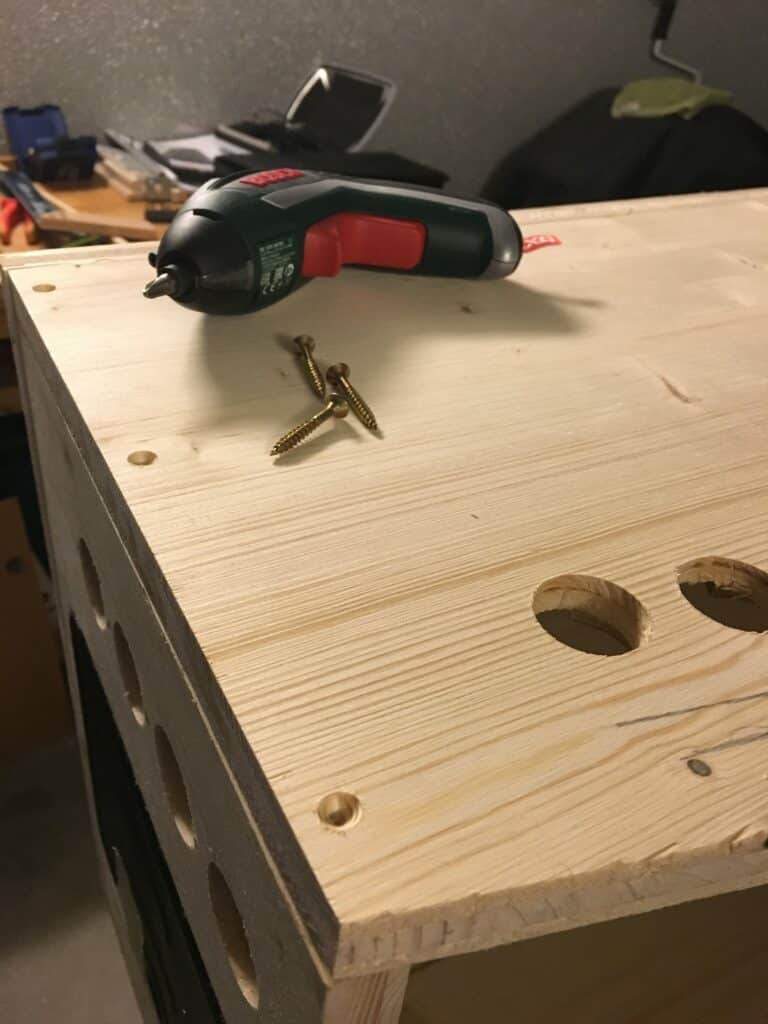 Next Step:
Here's how I built the backbox of my virtual pinball…